For a long time, the island of Gods has been the world's favorite vacation spot. But did you realize there's more to Bali than you've ever known or seen?
You may have heard of the famed Kuta and Legian, the serene Ubud, the diving paradise Sanur, and the opulent Canggu. People are busy in Bali's east, south, central, and north. Tourists have no idea that the western portion of Bali is teeming with hidden treasures that would take anyone's breath away.
Why hasn't anyone heard about it yet? Probably due to the distance and time required to drive from the Ngurah Rai airport to the island's western edge. As a result, the unreachable West Bali is ideal for a thorough refreshment journey.
Consider this a special tip. The 100% refreshing West Bali itinerary follows: how to spend 7 days in Bali.
Day 1: Welcome to Bali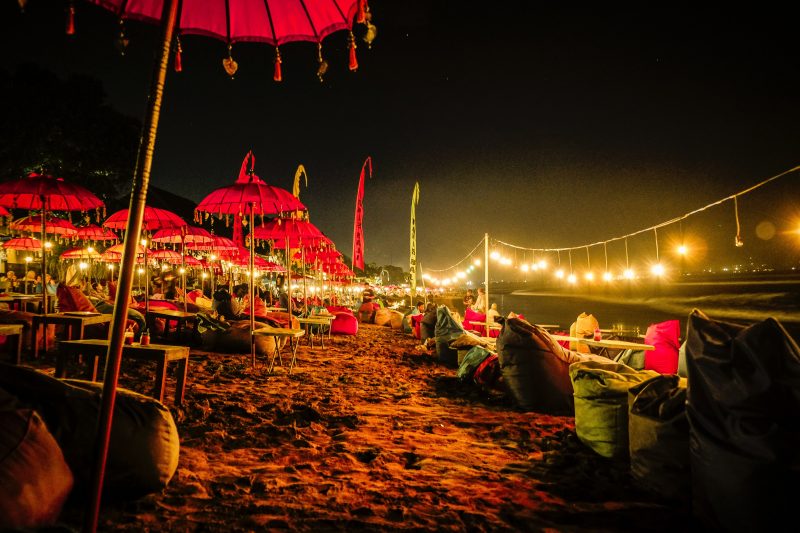 Get yourself comfortable first, because tomorrow you will hit the road on your way to West Bali. No need to hurry, give yourself enough time to rest and get used to Bali's atmosphere.
For total comfort, you can rent a car with or without a driver, or you can always use a taxi. The daily rental price for a car starts from USD 21 to USD 60. You can rent a car from us too, go ahead and check our Car Rental Services.
Check-in Seminyak
Seminyak is the location to stay in Bali for a night if you want to be close to the airport, see a gorgeous beach, and eat delicious food. There are other fantastic spots to visit, such as Jimbaran and Kuta, but because we are going to West Bali on day 2, it is ideal if we choose the closest point to our major goal tomorrow.
Seminyak Square
Check into your hotel, drop off your luggage, take a deep breath, and most likely get some lunch around the hotel. Seminyak Square is home to a plethora of excellent restaurants. They serve western cuisines such as burgers and pizza, as well as Australian-style cuisine, vegetarian and vegan options, and Balinese cuisine. Choose your favorite. Make yourself at home.
Sunset at Seminyak Beach
Seminyak Beach, which is one of the most beautiful beaches in South Bali, is the closest. We strongly advise you to watch the sunset in Seminyak. In this section of the country, the sun sets around 6 p.m. It's lovely. Walk around the coast, letting your toes sink into the warm golden sand.

When the night falls, you can sip cocktails at the nearest bar or eat a full dinner nearby. Get plenty of rest because tomorrow will be magical.

Day 2: A Journey to the West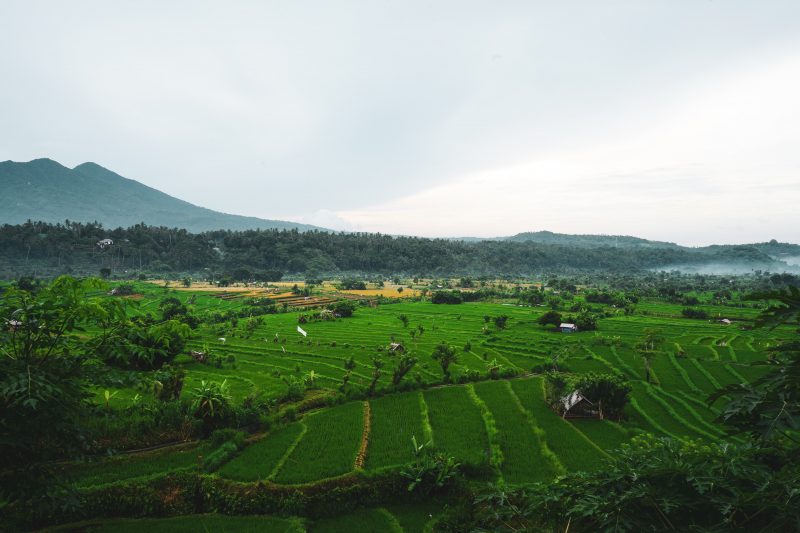 It will take roughly three hours to travel from Seminyak to Pejarakan in West Bali. However, we will make a few fascinating stops along the route. Pack your belongings and fasten your seatbelt. Purchase some breakfasts. Make sure to arrive before 9 a.m. because we'll be visiting some of Bali's most popular tourist spots.
Tanah Lot Temple
Tanah Lot is a Hindu temple in Bali dedicated to the God of the Sea. The location is spectacular; it is in the middle of the sea. The rock formation temple is like a strange pirate ship about to set sail. When the sea water recedes, you will be able to cross over and plant your foot on the temple's stairs. That is from 8 a.m. and 12 p.m.
Jatiluwih Green Land
Jatiluwih Green Land in Tabanan, Central Bali, has been nominated as a future UNESCO World Heritage Site and is claimed to be larger than Tegalalang Terrace in Ubud. They grow three types of rice there, and they also serve delicious fried rice. A delectable lunch with a view of lush rice fields! Enjoy your time, but remember to leave before 2 p.m. since we want to get to West Bali before it becomes dark.
Check-in West Bali
Hello and welcome to West Bali! Choose your favorite resort because you will be doing a lot of water activities tomorrow. The nightly rate begins at USD 40. We strongly encouraged you to choose a location near West Bali National Park because we will be sailing to Menjangan Island the next day. View the sunset from your resort or a nearby beach. Allow yourself a day of rest.
Day 3: Snorkel in Menjangan and Tabuhan Island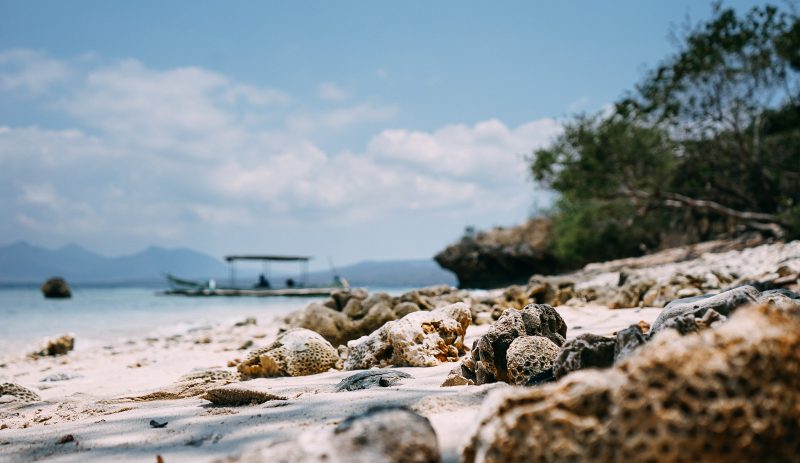 Expect a lot of fun; your West Bali itinerary: how to spend 7 days in Bali has only just begun.
Wear your swimsuit and bring your snorkeling equipment. Today is the perfect day to explore one of Bali's most gorgeous snorkeling sites. You can rent a small boat to transport you to the islands, or you can take the Menjangan-Tabuhan boat excursion.
Menjangan is a small island located five kilometers northeast of Bali. Menjangan means deer in Bahasa, and the name derives from the local deer colony. Tabuhan is a small deserted island in the midst of the Bali Strait.

Both Tabuhan and Menjangan have turquoise-colored water all around the island. There is a distinct distinction between the deep and shallow seas. The stunning marine biotas are the next major draw. Have fun playing with the fish, but don't step on the corals!
Day 4: Explore West Bali National Park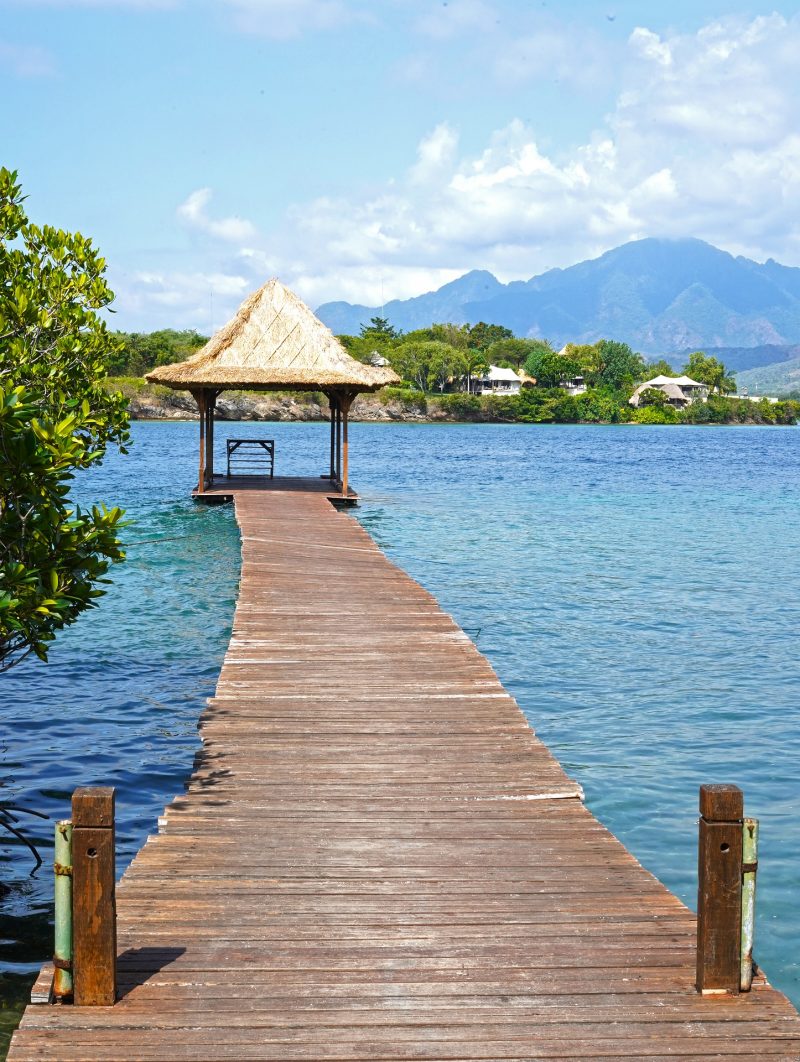 Because yesterday's agenda may have worn you down, we're hoping for a more relaxing schedule today. Remember, there are several beaches near your resort that you might visit, but no swimming unless you want to!
Sunrise at Karang Sewu Beach
Karang Sewu Beach is one of a kind, located on the outskirts of Terima Bay and not far from the West Bali National Park. The beach has a lovely morning view and is surrounded by beautiful meadows. There aren't many food sellers in the area. This is a clear indication that Karang Sewu Beach is still relatively unspoiled. Have a good time there. Allow yourself to be refreshed by the silence.
Bird Watching and Jungle Tracking
The West Bali National Park is a protected area that encompasses the Prapat Agung Peninsula and is surrounded by mangroves and coastal waterways. The 19,000-acre preserve preserves not only forests and mangroves but also 160 unique plant and animal species such as bantengs and Bali starlings. With its lush woodland and savannas, the national park is claimed to remind you of Africa.
We recommend that you appreciate the beauty of the conservation to the fullest, and if you can't seem to discover the wonderful birds anywhere, you can join the Bali Birding Tour in the park.

Day 5: Dive into The Culture & Local Cause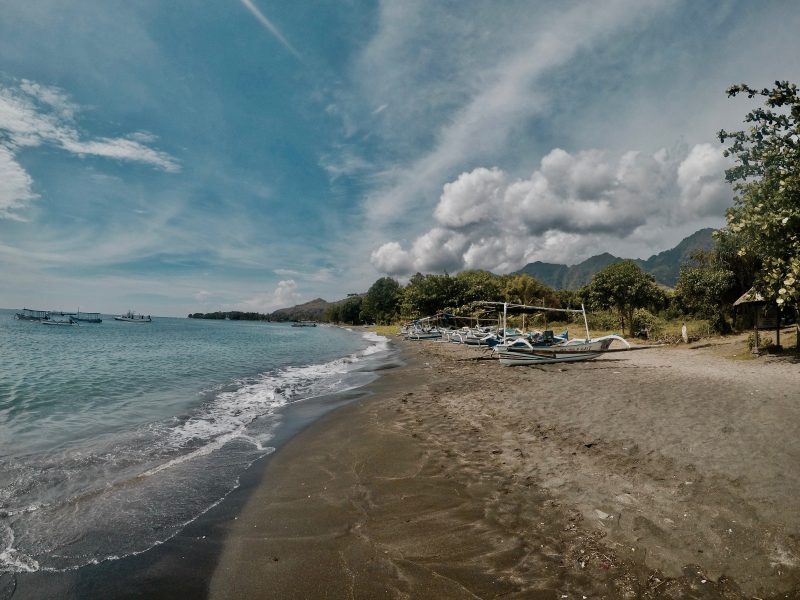 Sumberkima White Gili Beach
In the middle of the beach, there is a mound of white sand that has grown through time to form a little island. Because access to the island is lost at high tide, the ideal time to visit is at low tide. Don't forget to photograph this natural beauty because the size and shape of the island can change depending on the tides.
Bukit Batu Kursi Temple
A chair-shaped stone resides in a temple at the top of a hill in Pemuteran Village. The sacred temple offers a panoramic perspective of the village. The stone stairs leading to the temple and the surrounding environment will remind you of Padar Island in Labuan Bajo.
Pemuteran Turtle Hatchery Project
There is always an excuse to see newborn turtles. The Pemuteran Turtle Hatchery Project is an animal welfare campaign in tourism. The space is small, yet it is full of stories that will transform your view on life.
Day 6: Back to the South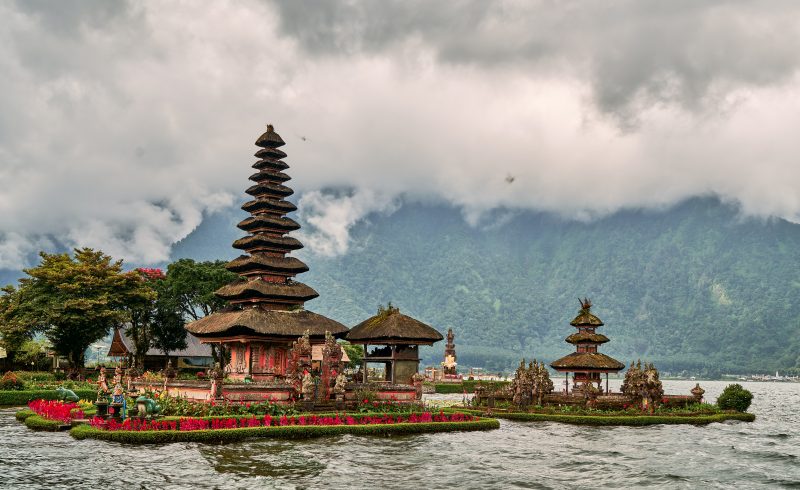 Today is your final day in West Bali! Relax and enjoy yourself. While listening to the surf, eat your breakfast. Make sure to arrive before 11 a.m., as we'll be visiting a gorgeous lake before heading to the south of Bali.
Ulun Danu Beratan Temple
Beratan Lake is located in Bedugul, Bali's highlands, at an elevation of approximately 1,239 meters above sea level. The Ulun Danu Beratan Temple on the banks of Beratan Lake is well-known for its picturesque setting. A temple in the center of a tranquil lake with a distant view of mountains and cool mountain air. There's also the Bedugul Botanical Garden to see, but make sure to leave before 2 p.m. because we're going to see a sunset in the south of Bali.
Check-in Jimbaran
Jimbaran has a lot of fantastic places to stay, and it's a great place to spend your last night in Bali. Jimbaran is famous for its one-of-a-kind dining experience: enjoying your seafood dinner on the beach with your toes in the sand. You can get your great dinner later; simply leave your bags and proceed to your next destination.
Sunset at Uluwatu Temple
After a long spiritual journey, it is stated that the holy priest Dhang Hyang Dwijendra chose Uluwatu Temple as his final location of worship. The temple is perched on a rocky ledge 70 meters above sea level. There's this open place where Kecak dancers perform. Enjoy the amazing pleasures of watching the sunset while absorbing the Kecak dance at Uluwatu Temple.
Day 7: Take a Peek at Melasti Beach
It's the last day of the trip, so take it easy. Today's itinerary is determined by the departure time of your flight. If you still have time to wander about Bali, we recommend keeping your schedule simple and close by.
Melasti Beach in Ungasan is the final site you could add to your final-day itinerary. It's a peaceful retreat with sparkling beaches. A fitting conclusion to your seven-day odyssey.
Alternatively, you might enjoy a nice lunch and search for cute presents in Jimbaran and Denpasar. It is all up to you. We hope that the 100% refreshed West Bali itinerary: How to Spend 7 Days in Bali provides you with a feeling of rejuvenation and calm.
Related articles:
Bali with Kids? Check these Exciting Activities to do with your Kids!