Canggu is the most popular location for surfers and digital nomads, and it is widely regarded as one of the most exciting new spots to visit in Bali, particularly for foodies. It provides everything you need for an unforgettable vacation: calm beaches, trendy boutiques, a myriad of hotel options, and a plethora of chic eateries and hip cafes.
Whether you prefer Indonesian, Mexican, Italian, Japanese, Chinese, or Vegan cuisine, this tiny paradise is packed with restaurants, cafés, and street food vendors that can please international visitors. With so many fantastic restaurants to select from, it can be difficult to decide where to dine.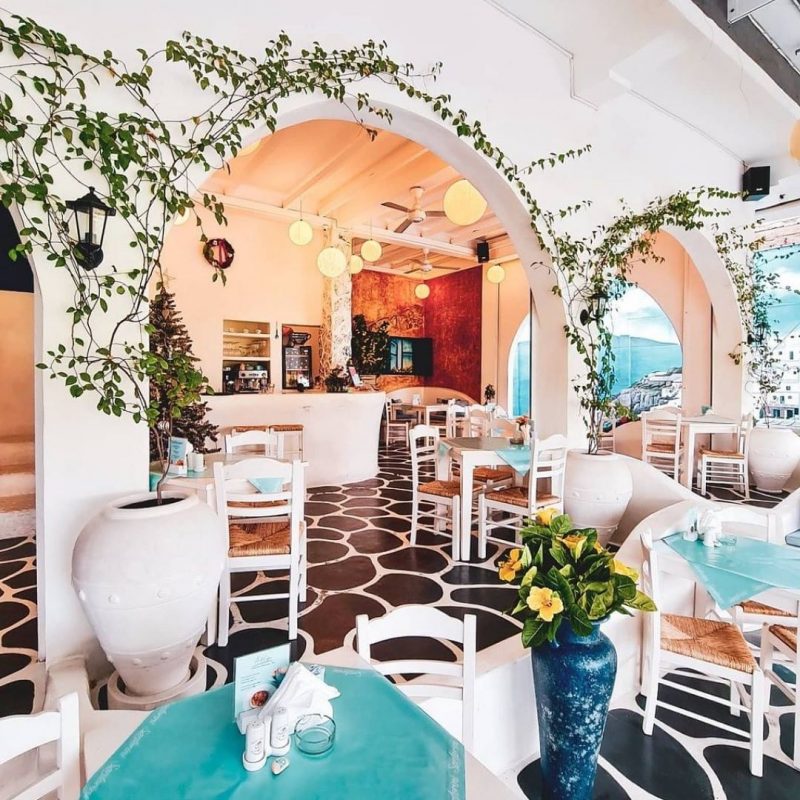 A slice of the unique and magnificent island of Santorini in the heart of Canggu! Greece's omnipresent blue and white décor is eye-catching and will transport you to Santorini. Furthermore, the fact that it is run by a Greek family provides authentic, high-quality items.
Take a seat and imagine you're in Greece… The murals, which portray the typical white houses with blue doors and windows, add to the mood. Let's not even dive into the menu! Every day, the chef prepares a degustation of selected Greek dishes that are rich in beautiful Greek flavors and are based only on traditional recipes.
Because Mediterranean cuisine is supposed to be a social experience, the mixed grill plates at an affordable price given in ample servings to share with all your beautiful companions are a favorite here. Souvlaki (small chunks of meat or vegetables cooked on a skewer), moussaka (eggplant or potato-based meal composed of milk-based sauce thickened with béchamel sauce), and pita bread are other popular Greek dishes (a wrap for souvlaki or gyros usually filled with tzatziki sauce, tomatoes, onions, and French Fries). Remember to cool off in the sea after the banquet.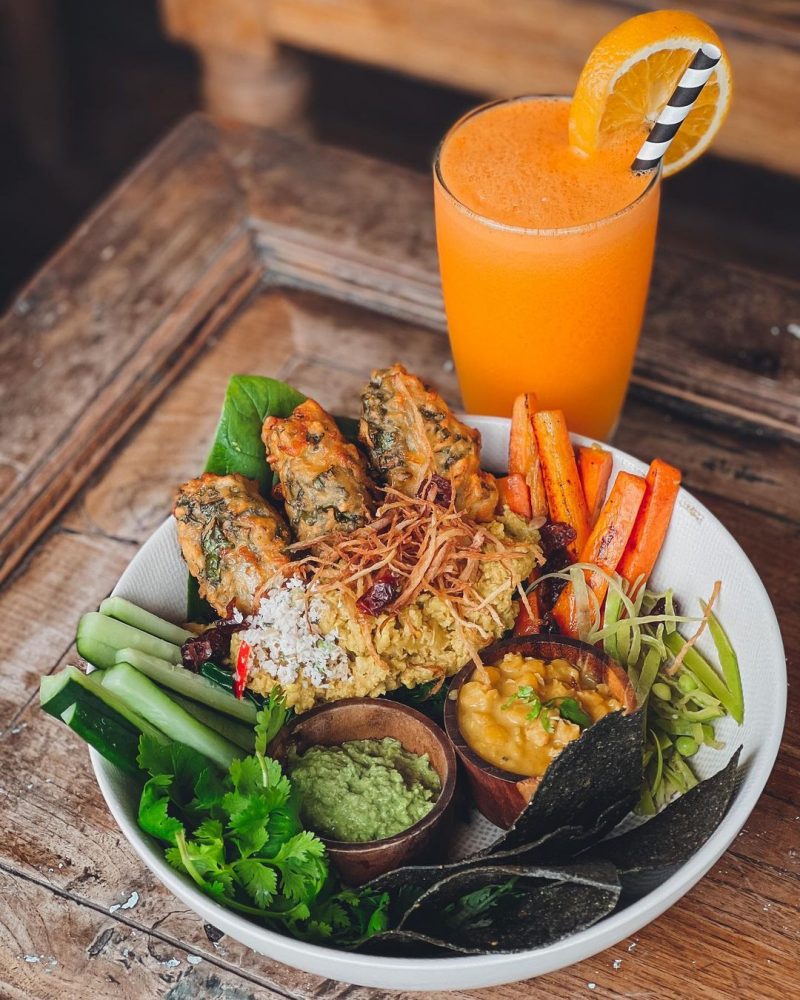 A light and airy vegetarian health food cafe with views of Canggu's rice fields.
Because of its organic atmosphere and tasty vegan/vegetarian meals, The Shady Shack is one of our favorite restaurants in Canggu. Try the Bees Knees Nachos or the Shack Attack Burger!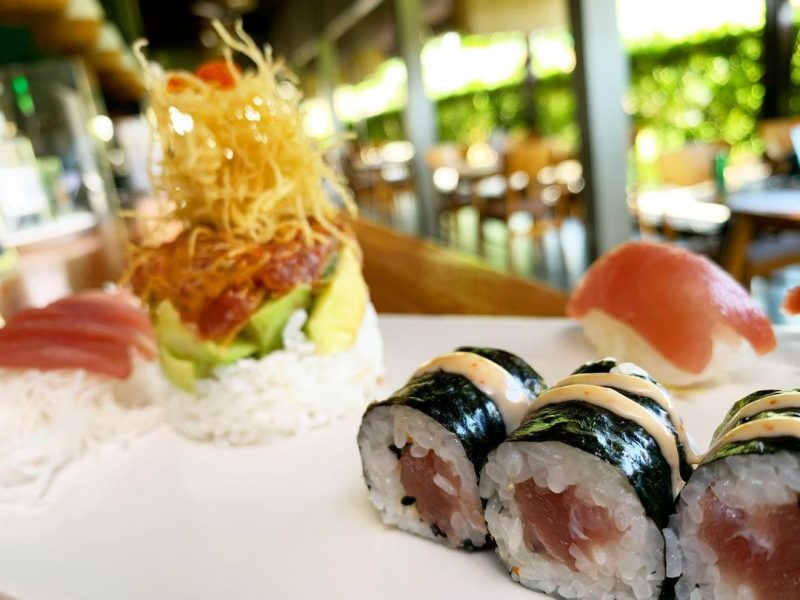 You'll be startled to hear that this venerable Japanese restaurant is tucked within the modern hotel of the same name.
The most popular dishes here are certainly the Rainbow Rolls (a sort of uramaki sushi roll filled with cucumber, avocado, and crab stick), Prawn Tempura Rolls (stuffed with tempura prawn, avocado, and cucumber), and Crunchy Chicken Katsu (a Japanese dish of fried chicken mixed with bread crumbs). Wasabi also serves a wide range of Asian cuisines, so you may order a Nasi Goreng or an excellent Korean Barbeque.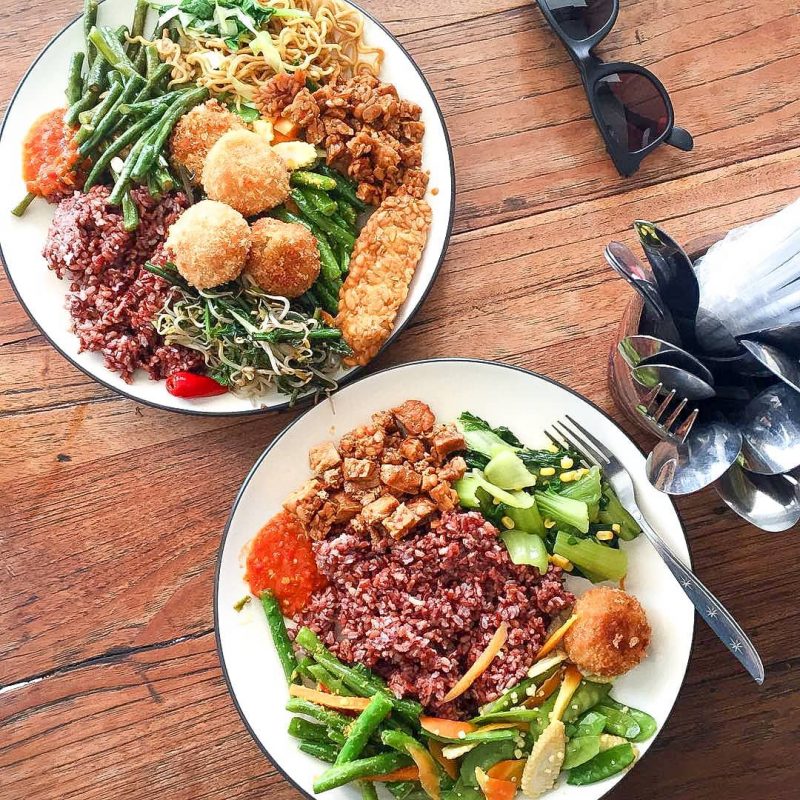 Warung Bu Mi is one of the top Indonesian restaurants in Canggu, serving fresh veggies, pork, fish, and plenty of vegan options buffet-style. A whole meal (no meat or fish) costs roughly 25.000 IDR.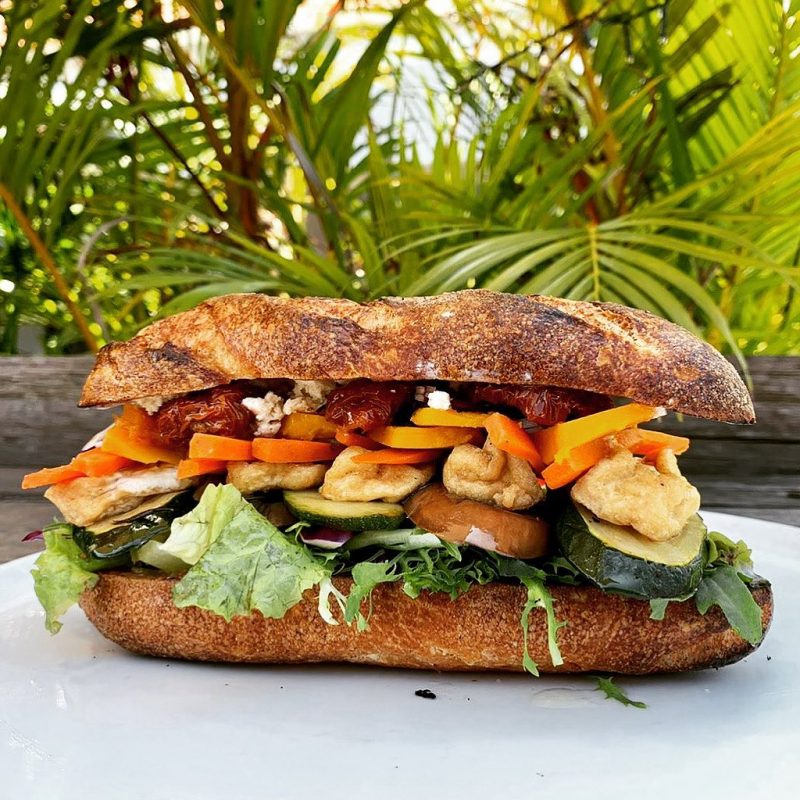 The best breakfast prices can be found at Crate Cafe. A wide range of western breakfast alternatives are available, all with generous quantities and priced at 55000 IDR. (3.70 dollars)
The best part is that this cafe opens at 6 a.m. Surfers and early risers will love it.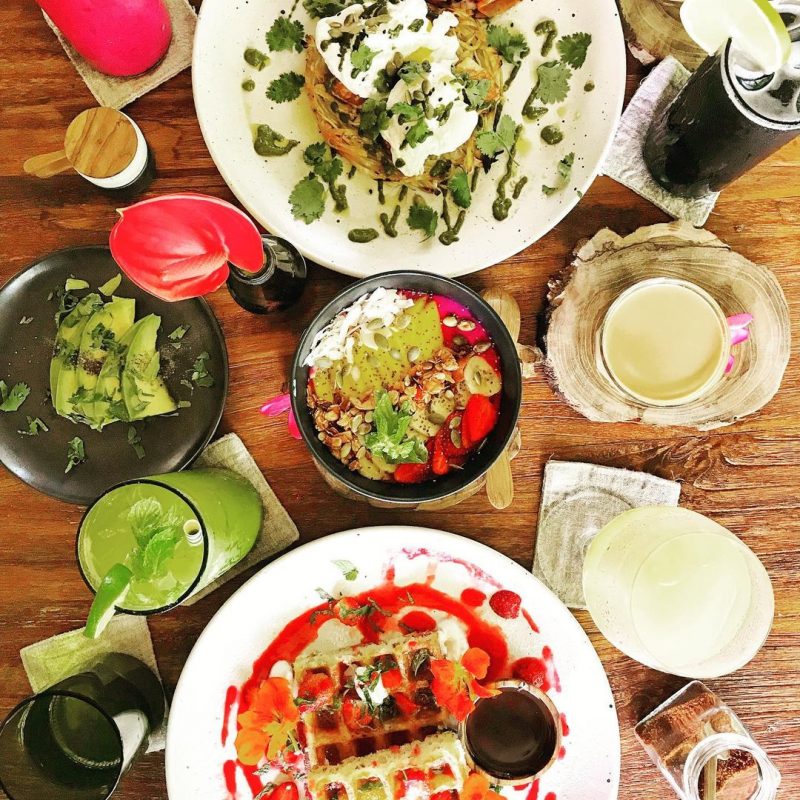 Koloni is wonderful for its tranquil garden, delectable meals, and interior design inspiration. Expect to pay little more than normal, but we guarantee it will be worth it.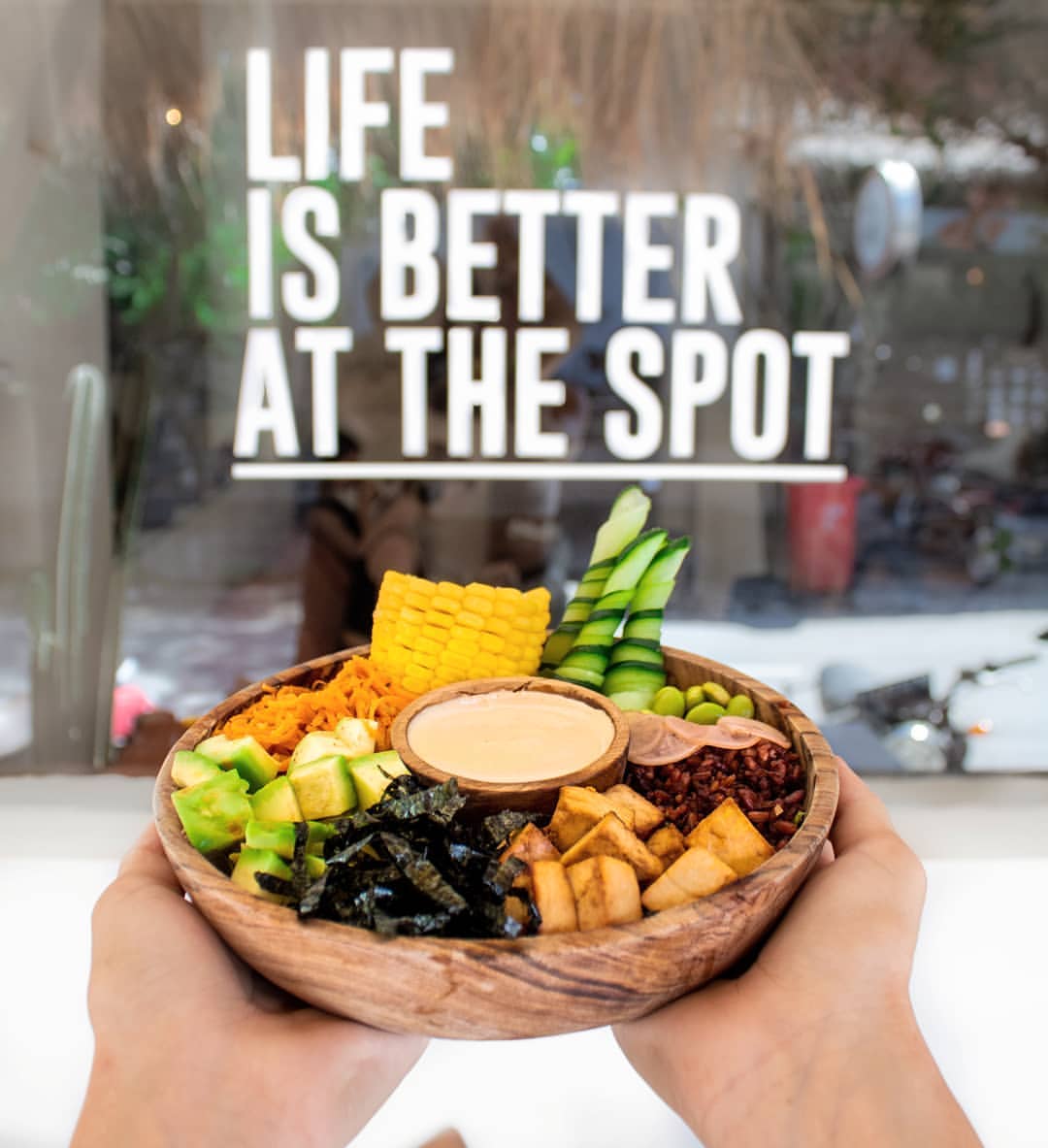 Whether you're a vegan or not, you can't go wrong with Secret Spot Cafe. Its adorable decor, delectable food, and yogurt ice cream give it a well-deserved spot on our list of the top restaurants in Canggu.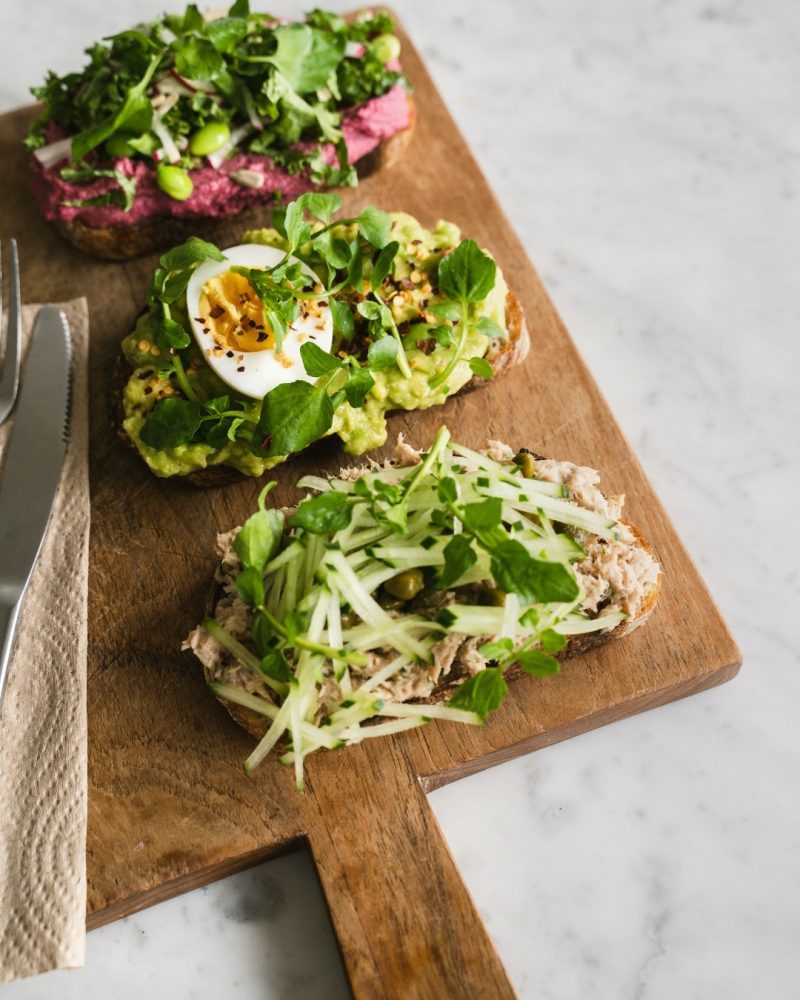 Danish classics like rye and sourdough bread and exquisite cinnamon pastries. The ideal spot for a cup of coffee and a snack.
This is one of those places where you simply know you'll return after the first visit. We adore this location. Lovely design and seating options for people and scooter watching. The meal is great, and we like how they order a little buffet so you can try a little bit of everything. The food is tasty and the coffee is excellent. Don't even get us started on the cinnamon rolls; they're always enticing.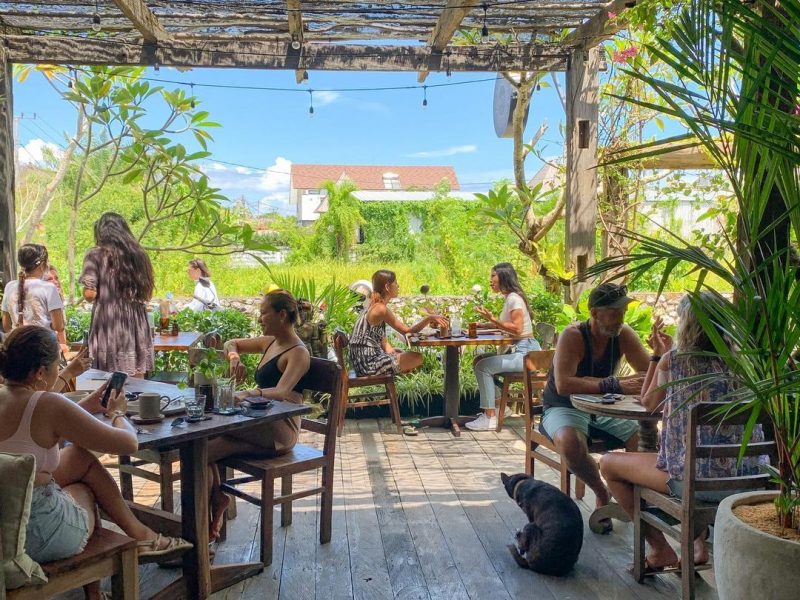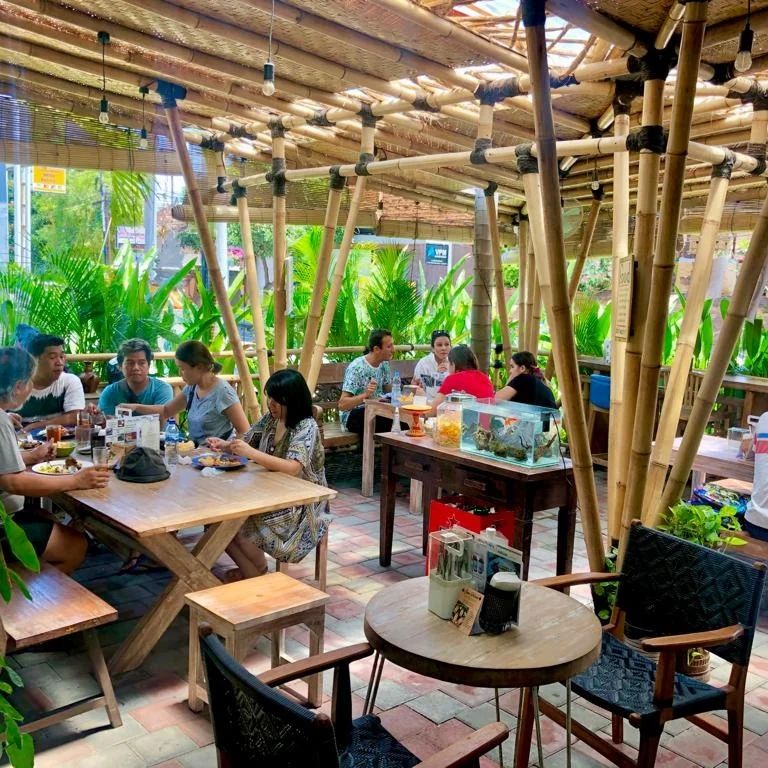 Ambara is a modest Indonesian warung that offers a variety of fresh foods at an affordable price. Warungs are your best chance for a quick and excellent meal in Bali! Excellent local and international cuisine. A terrific low-cost family eatery that is both fresh and cheap. Enjoy the flavors by eating here.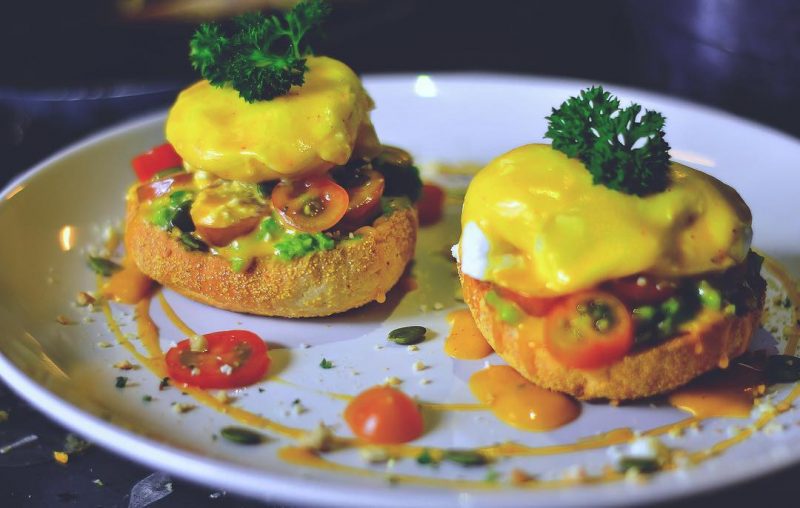 Begin your day right with a cup of coffee from Hungry Bird. These guys have the best coffee in Canggu and it also serves a tasty and reasonably priced breakfast and lunch. 
Hungry Bird Coffee Roastery has been satisfying the needs of well-known cafes in Bali and throughout Indonesia. In Canggu, Bali, we are run by a national award-winning team that integrate the island's laid-back lifestyle with the goal of supplying our respected clientele with premium local and international coffee.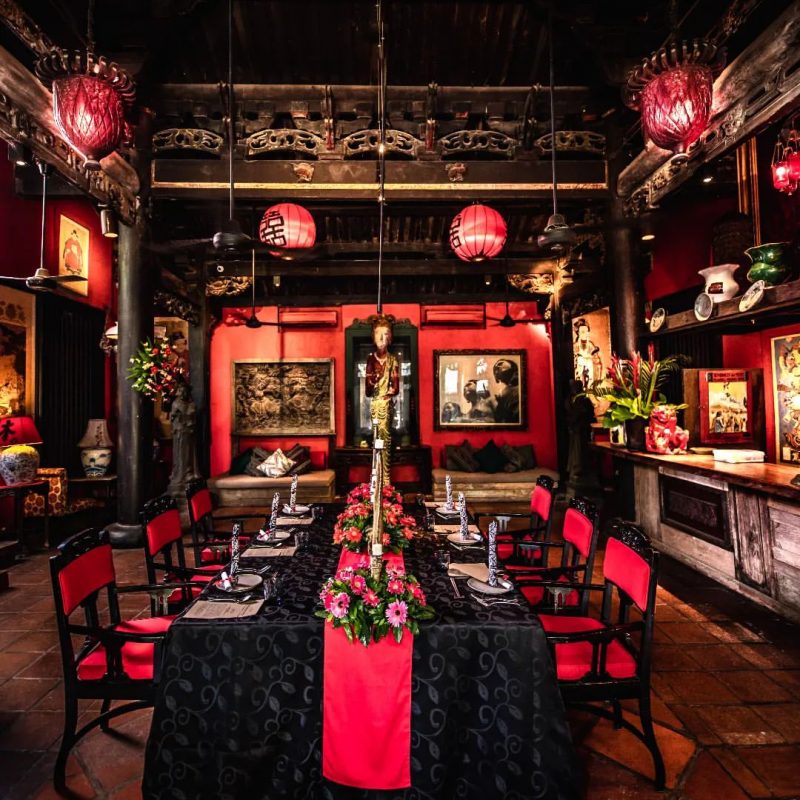 While appreciating the scenery of Batu Bolong Beach, dine on delectable Japanese food. The rooftop restaurant Ji Sushi is a favorite site to watch the sunset. Make a reservation if you want to sit in a nice seat.

14. Plant Cartel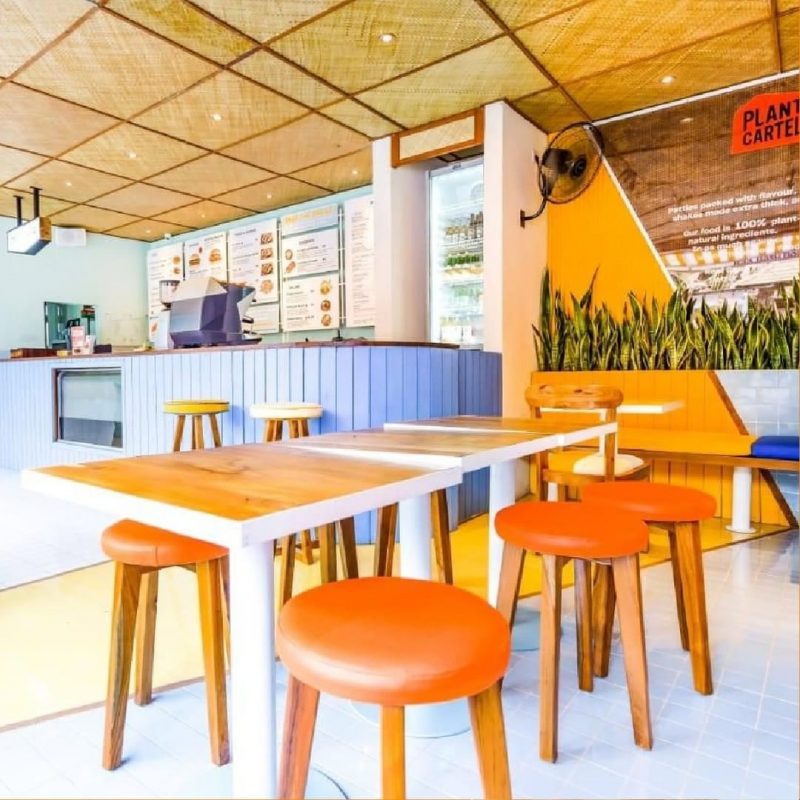 The majority of their meals is prepared in the kitchen on a daily basis with natural, whole ingredients. They aim to get as much as possible locally, and everything is cooked only when an order comes in – nothing is left sitting around. All of this ensures that our food is both fresh and speedy.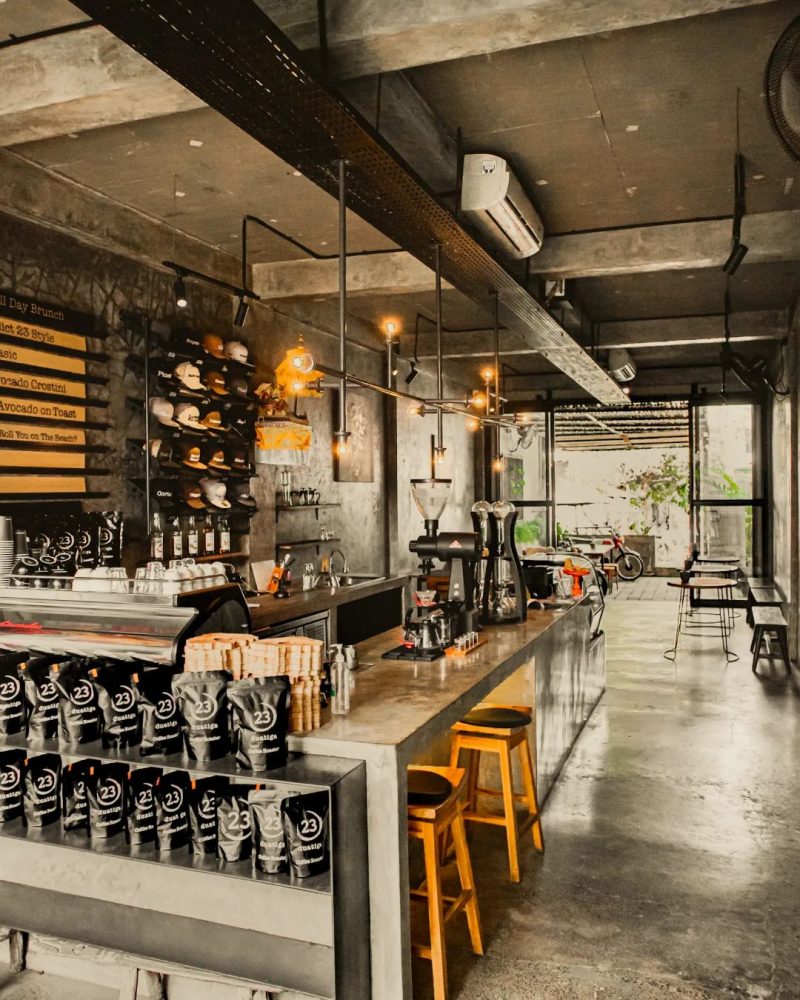 Duatiga is a quaint little healthy/Asian eatery on JL Pantai Berawa in the heart of Berawa. The cuisine is delicious, and the ambiance is warm and welcoming. If you have any food allergies, the staff is very helpful and would gladly make changes to your meal. It's convenient, delicious, and a fantastic location to unwind and meet new people.
Dua Tiga is a two-story Canggu restaurant with a garden area adjacent to a rice field. Their Thai cuisine is well regarded.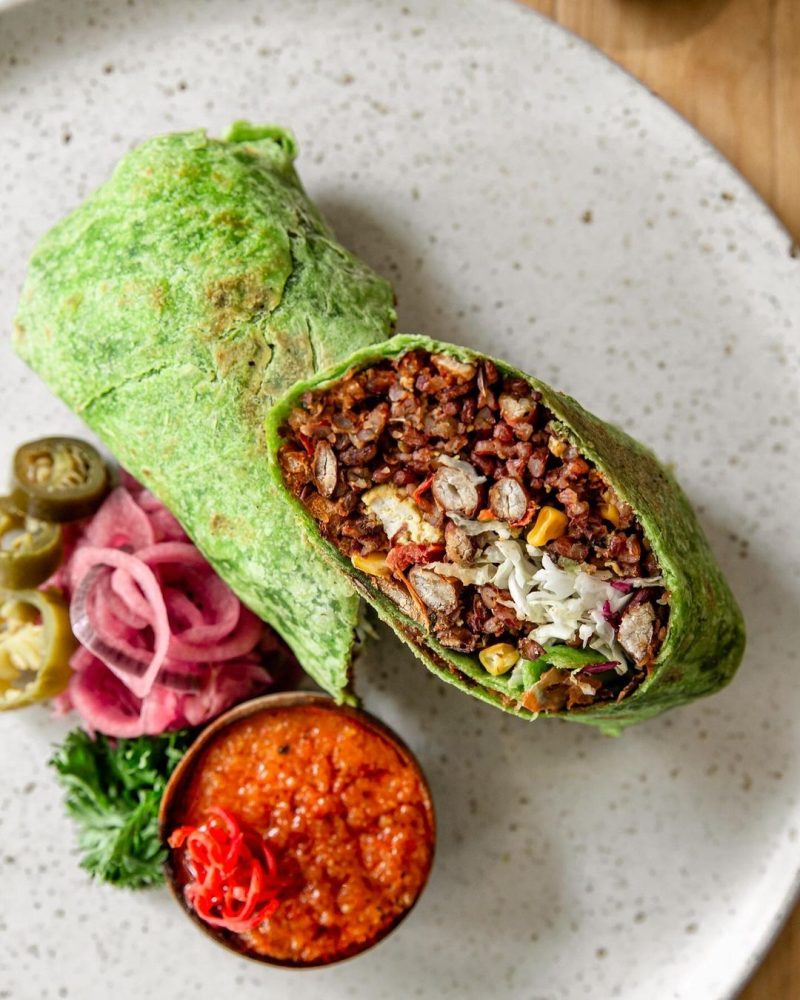 This is not your typical vegan lunch! Peloton Supershop is a stylish vegan restaurant in Canggu that is on a mission to transform people's opinions of veganism. Dishes like 'Tricken Parmi' are difficult to distinguish from meat. With their appetizers and drinks, you'll have a fantastic lunch.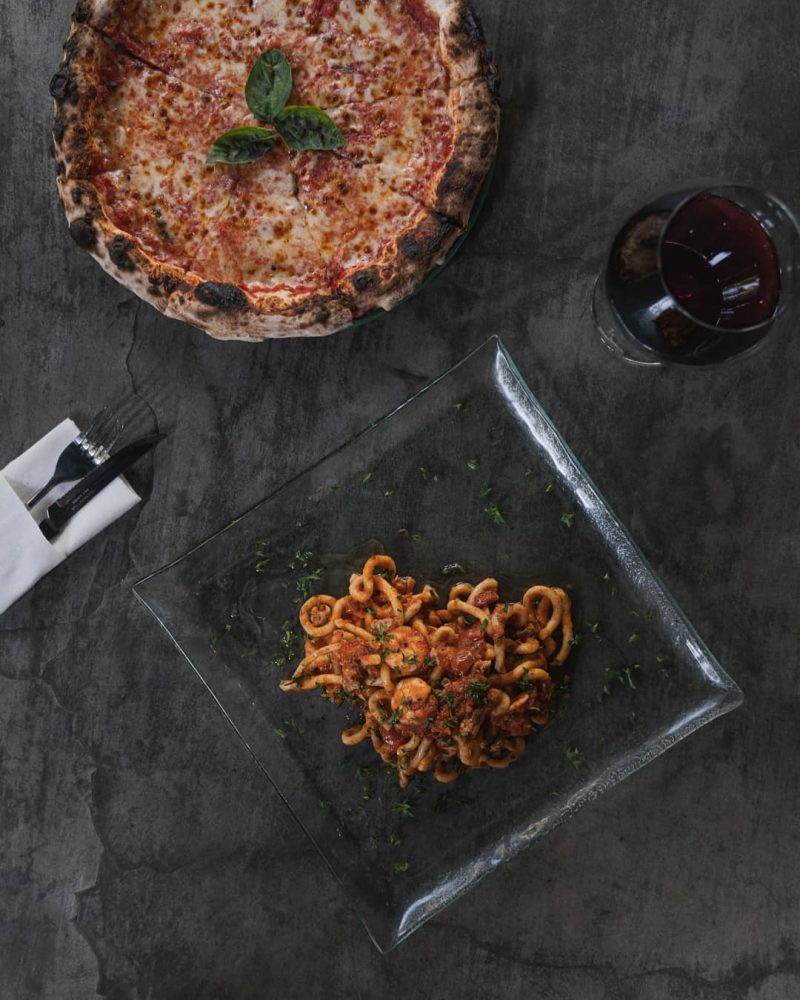 What about seaside pizza? Yes, please! This Italian restaurant with a lovely and airy environment is a favorite among Canggu's visitors and residents.
As the name implies, Arte features one-of-a-kind and artistic furnishings. Anyone is welcome to adorn the walls of Arte Canggu with their own artwork. You don't have to be Bansky to create something worthy of displaying on this restaurant's wall!
This attitude is complemented by authentic Italian wood-fired pizza and homemade pasta, as well as enticing flavors of various flavored ice creams and the distinct sweet-bitter taste of Aperol Spritz. Everything adds up to a great environment. We also recommend stopping by for a drink while viewing the sunset on Pererenan Beach!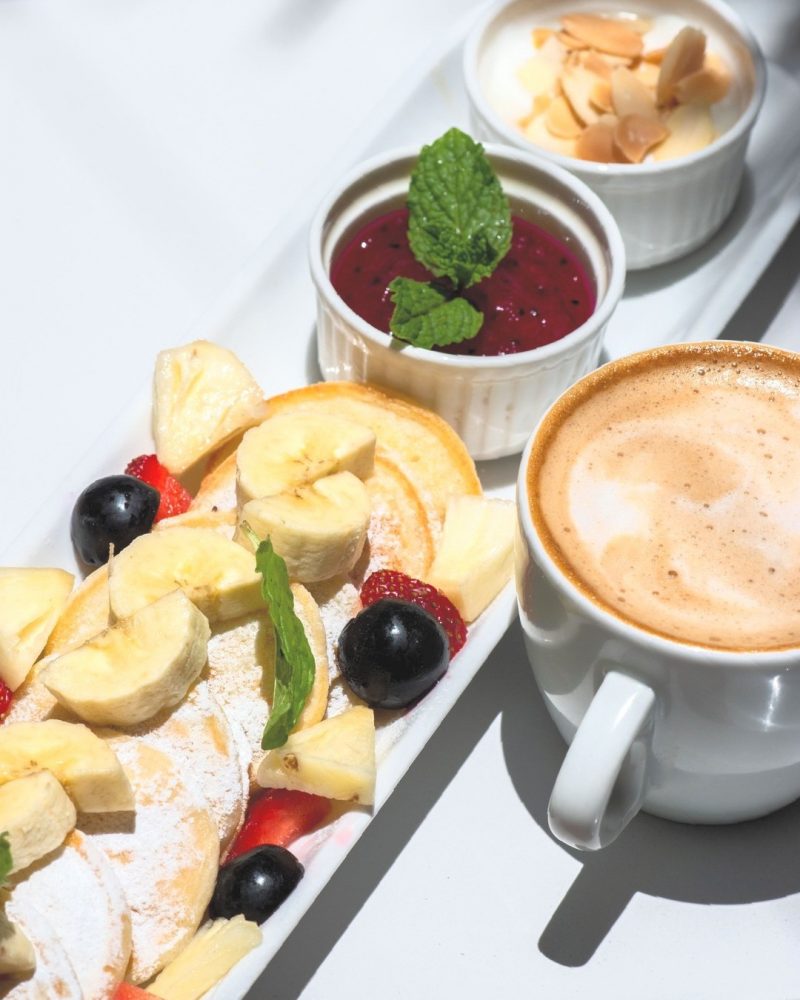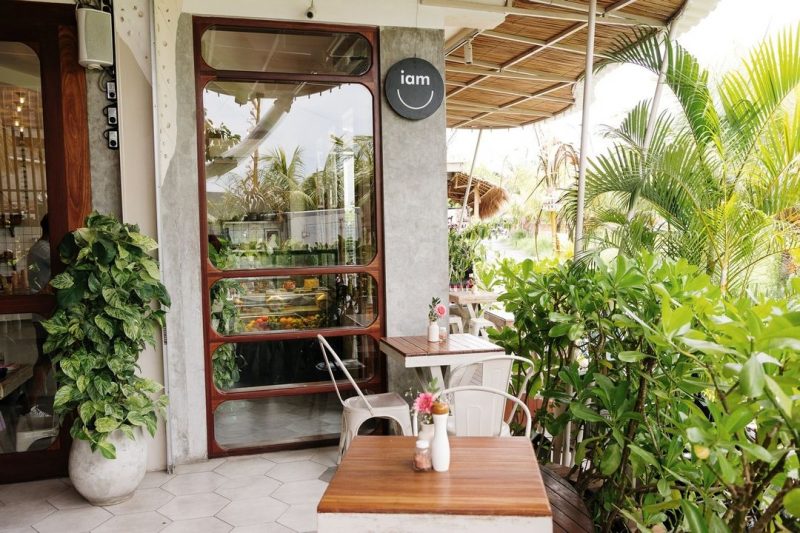 Fresh, nutritious, and delicious. And, yes, sweetie, everything is vegan! I Am Vegan Babe loves everything she creates, from furniture to dinners and desserts.
This restaurant features a massive menu with a wide variety of items available for breakfast, lunch, and dinner. There is a distinct menu for different times of day, however you can request the other menu if you want something on it.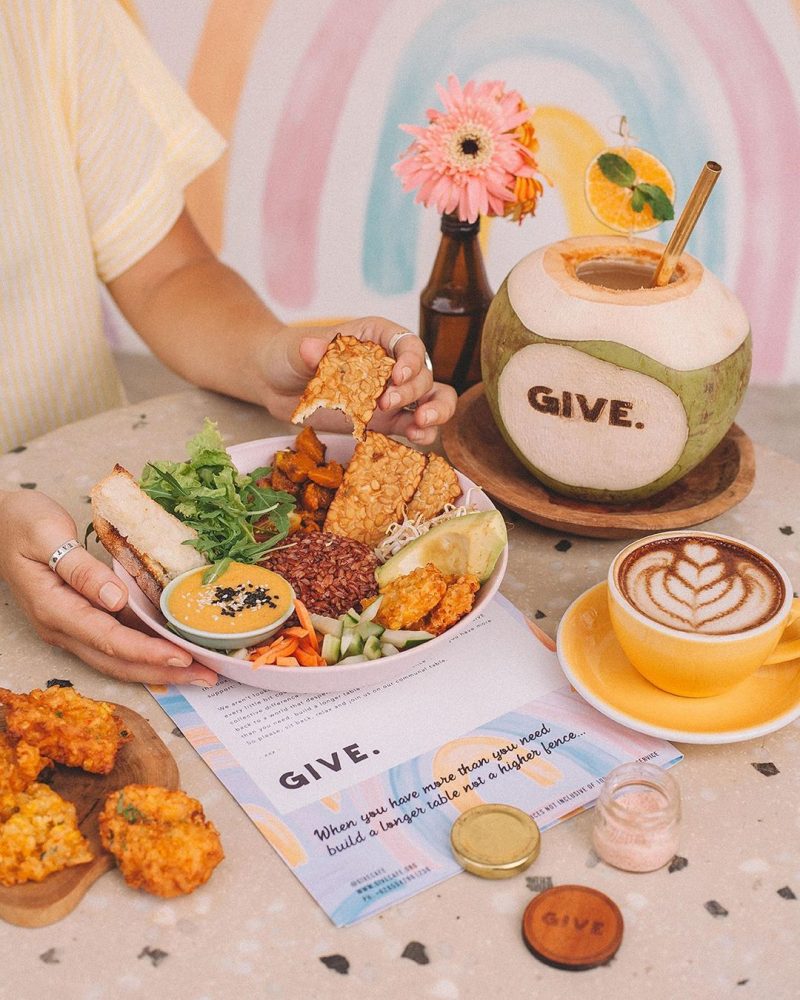 21. La Baracca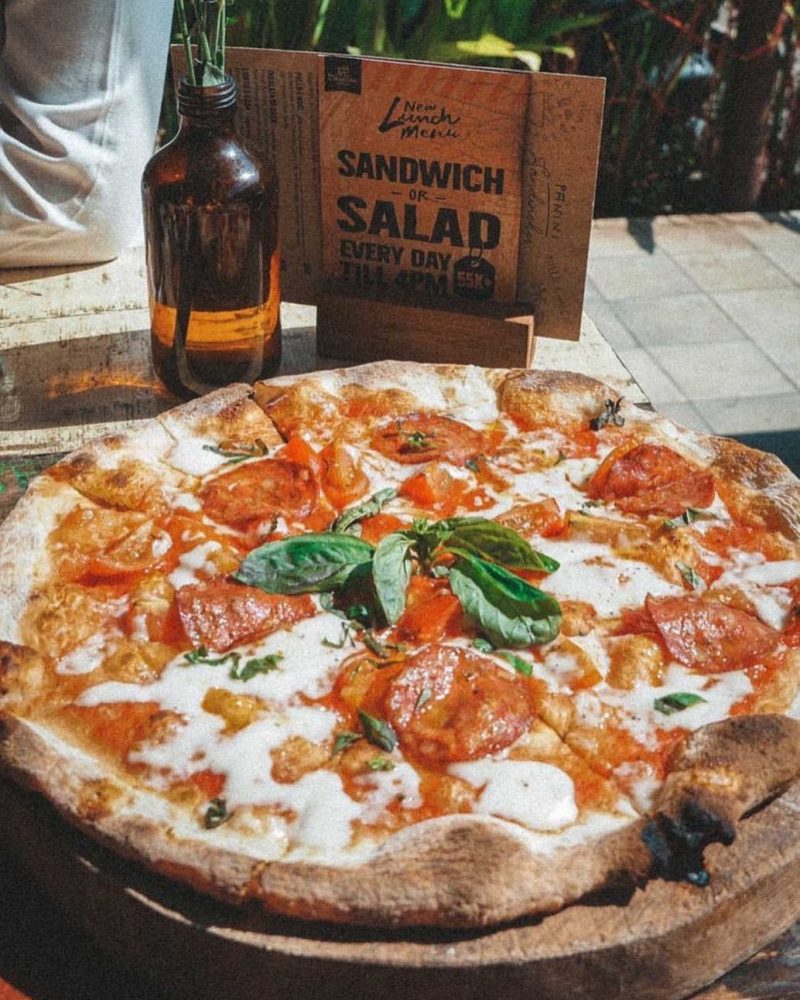 La Baracca is a small Italian restaurant in Canggu managed by three Italians. It serves a wide variety of pasta and pizzas and is a fantastic choice for a supper with a couple of pals. La Baracca is located in the center of Bali. The interiors are minimalistic in style and built of repurposed metals and reclaimed wood.
The rustic and quirky furniture give the eatery a warm and friendly vintage ambiance. La Baracca offers classic Italian comfort food as well as unique contemporary recipes. The atmosphere is relaxed and intimate, and the cuisine is quite reasonably priced.
22. Warung Gouthe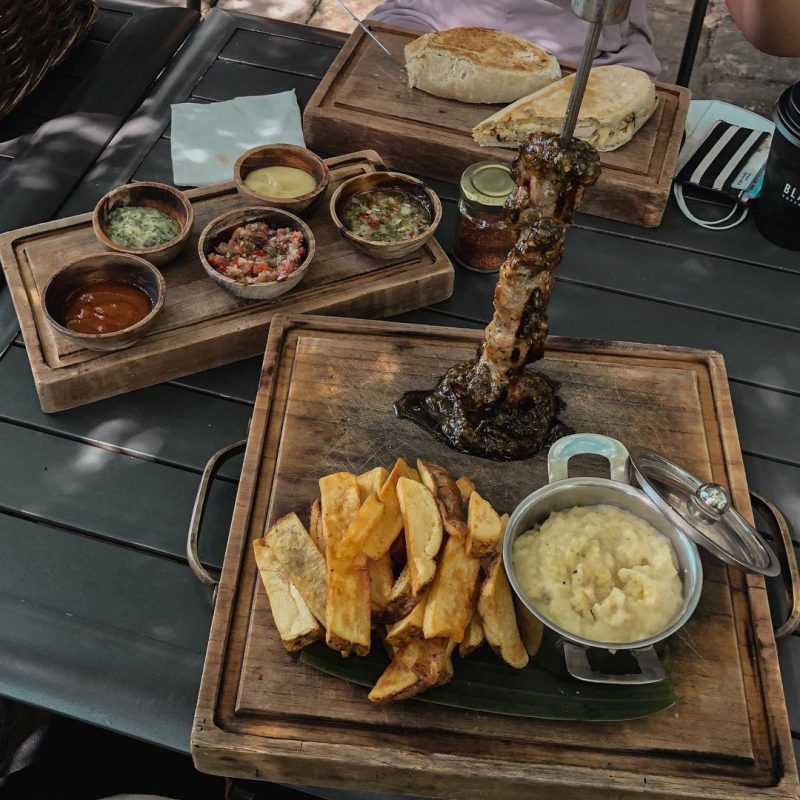 Warung Goûthé is not your typical Warung. This French restaurant delivers traditional French breakfast items such as freshly baked croissants and handmade jams. Warung Goûthé's decor is reminiscent of a French living room.
Warung Gôuthé serves real comfort food for breakfast, lunch, and dinner. Everything is produced from scratch, and the menu changes depending on our mood. Our goal as a family-owned and run business is to make you feel at ease.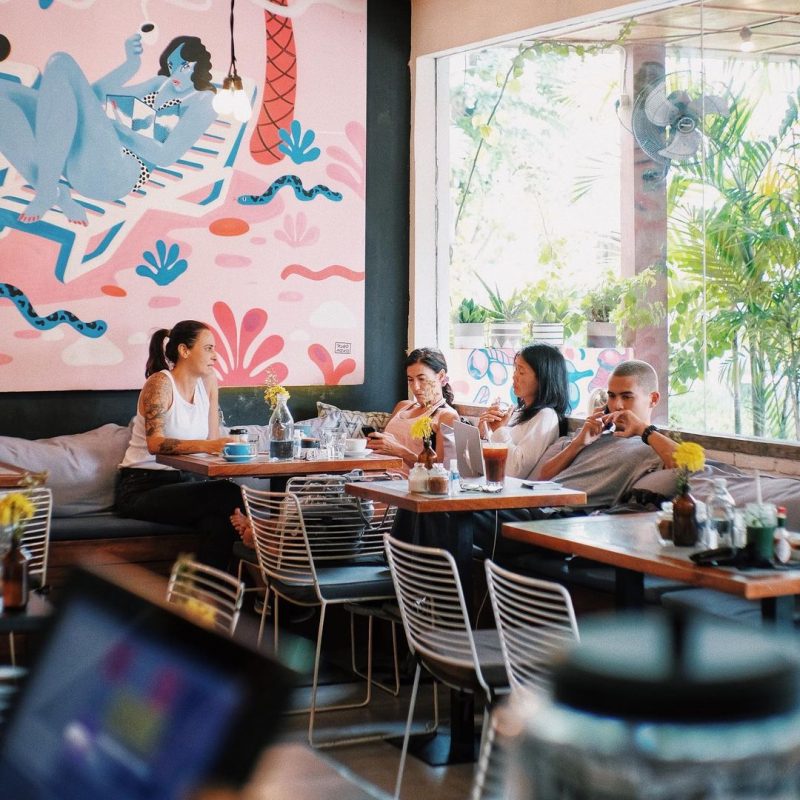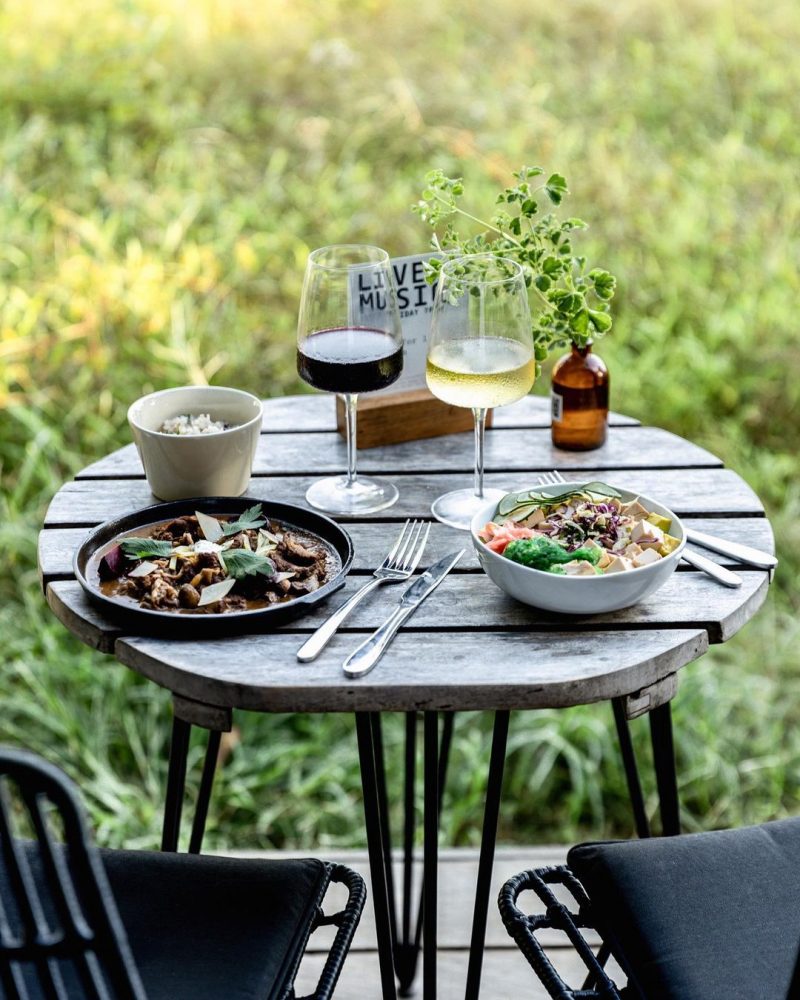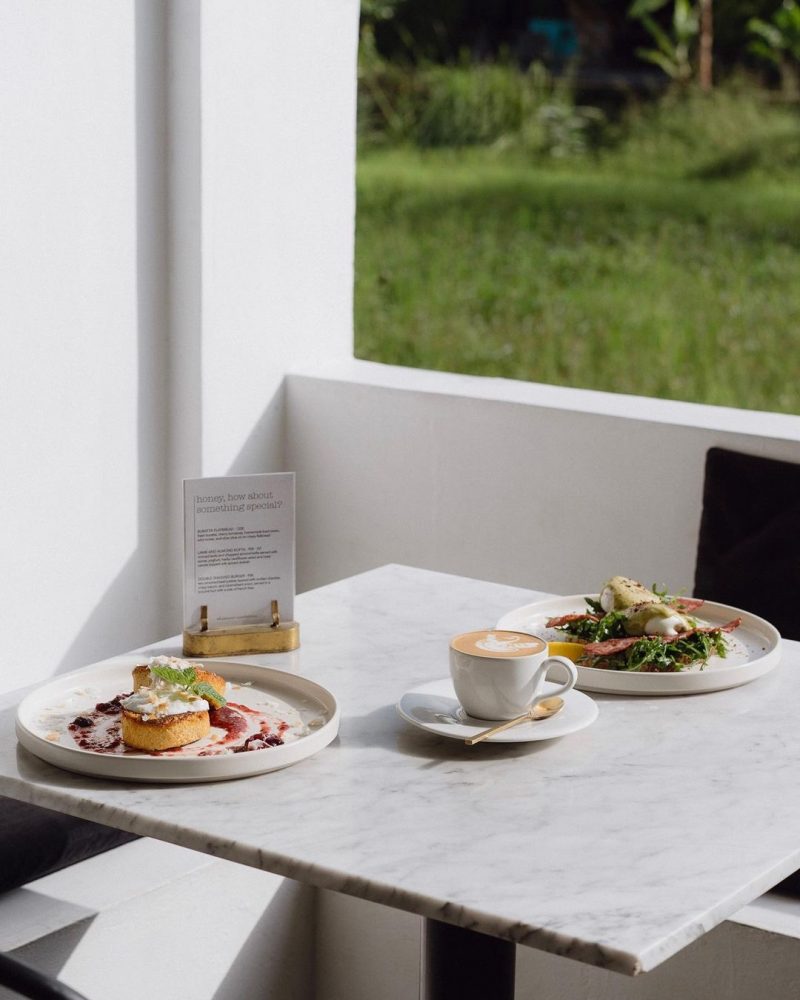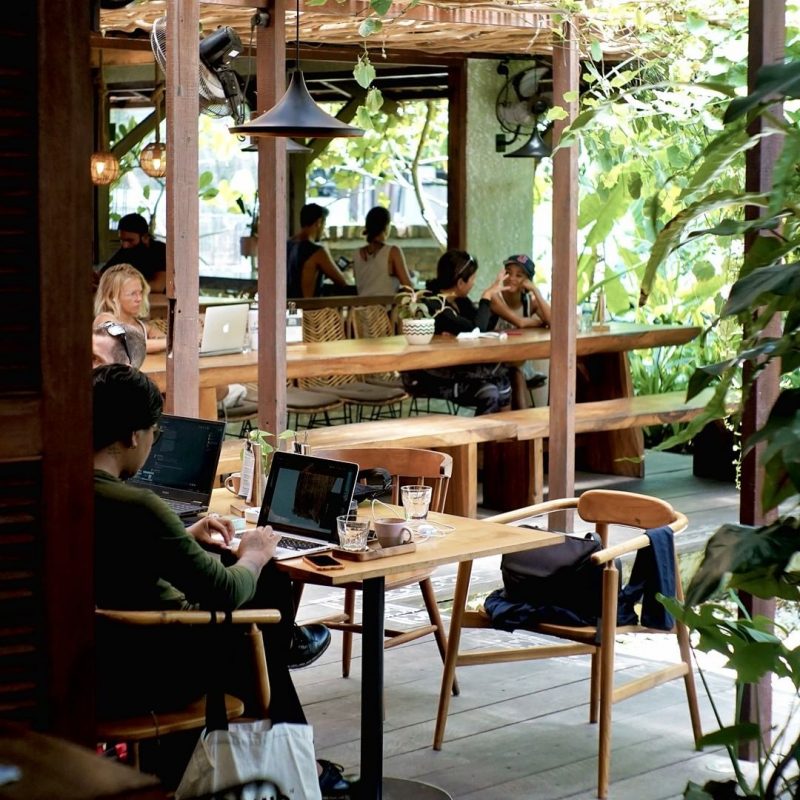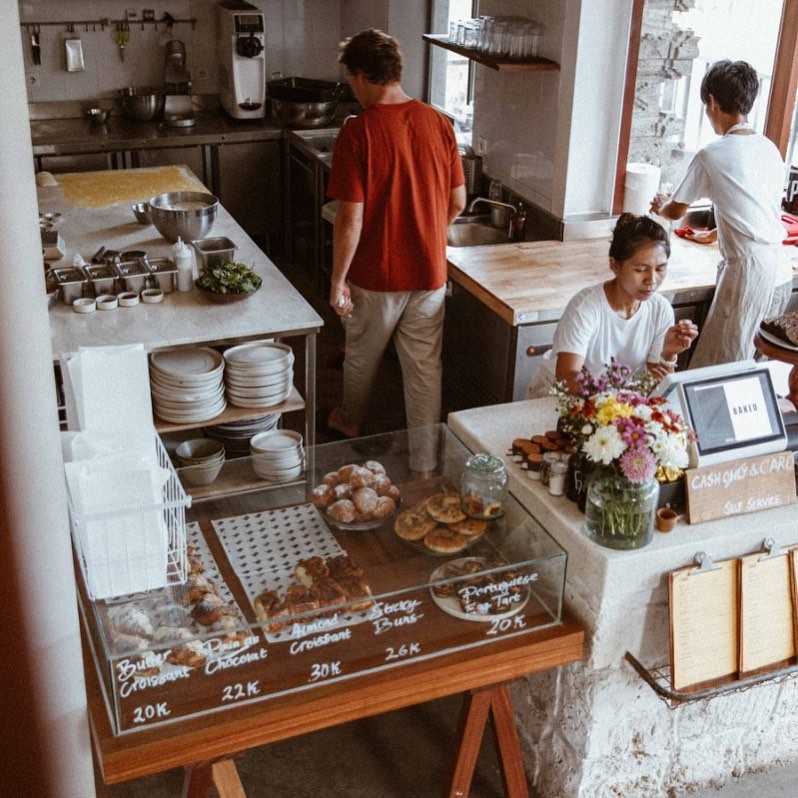 Baked, located in Canggu's core, is the spot to go for brunch. Make sure not to miss their favorite meal, the creamy scrambled egg. If you want to take some pastries home, their croissants and pain au chocolat are absolutely worth it!